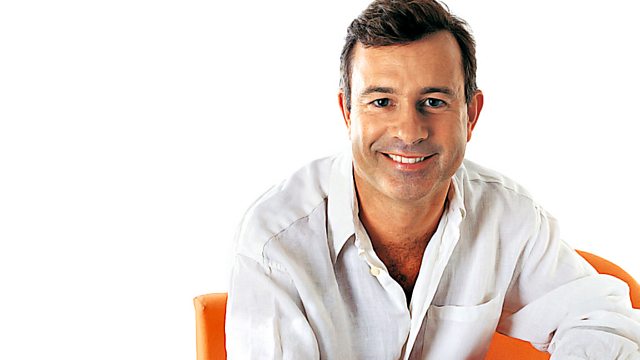 Wednesday - James Jolly
With James Jolly.
Including an early recording by Georg Solti of Haydn's Symphony No 102, one of Alfred Brendel's final performances before his retirement and Albert Herring outrages polite society with a tale of drunken debauchery.
10.00am
J Strauss II: Wein, Weib und Gesang
Vienna Philharmonic
Willi Boskowsky (conductor)
DECCA 468 4892
10.06am
Bach, arr Busoni: Nun komm' der Heiden Heiland, BWV 659
Alfred Brendel (piano)
DECCA 4282116
10.12am
Martinu: La revue de cuisine (complete ballet)
Members of the Czech Philharmonic
Christopher Hogwood (conductor)
SUPRAPHON SU 3749-2
10.31am
Prokofiev: The Love for Three Oranges (Act 3, Sc 2)
The Prince ...... Jean-Luc Viala (tenor)
Truffaldino ...... Georges Gautier (tenor)
The Cook ...... Jules Bastin (bass)
Lyon Opera Orchestra
Kent Nagano (conductor)
VIRGIN VCD 7910842
10.41am
Schumann: Violin Sonata No 3 in A minor
Carolin Widmann (violin)
Denes Varjon (piano)
ECM 4766744
11.00am
Haydn: Symphony No 102 in B flat
London Philharmonic Orchestra
Georg Solti (conductor)
DECCA UCCD 3777
11.35am
Christopher Steel: Six Pieces, Op 33
Crispian Steele Perkins (trumpet)
Stephen Cleobury (organ)
PRIORY PRCD 189
11.50am
Britten: Albert Herring (conclusion)
Peter Pears (tenor)
Ensemble
English Chamber Orchestra
Benjamin Britten (conductor)
LONDON 421 8502.
Last on