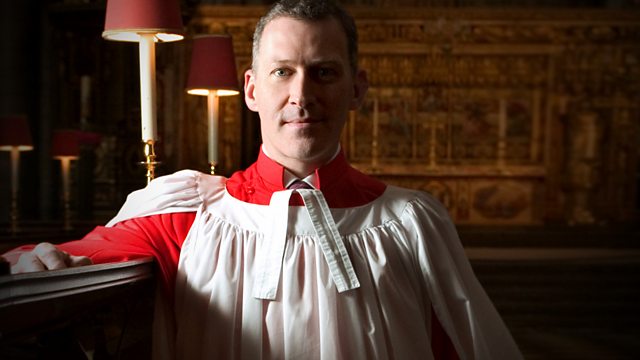 Choir of Westminster Abbey/James O'Donnell
Part of the BBC Christmas 2009 season
Catherine Bott presents James O'Donnell conducting the Choir of Westminster Abbey and St James's Baroque in music by Purcell, including music that Purcell composed for the funeral of Queen Mary II in March 1695, just a few months before his own death.
Henry Purcell lived, worked and died at Westminster Abbey - the great composer was buried next to the Abbey's organ on 26 November 1695. Marking the 350th anniversary of his birth, this concert forms one of the highlights of BBC Radio 3's year-long celebration of the composer's music.
Carolyn Sampson (soprano)
Iestyn Davies (countertenor)
Ed Lyon (tenor)
Neal Davies (bass-baritone)
The Choir of Westminster Abbey
St James's Baroque
James O'Donnell (conductor)
Purcell: Te Deum and Jubilate in D; Funeral Sentences; Hail! Bright Cecilia.
Last on