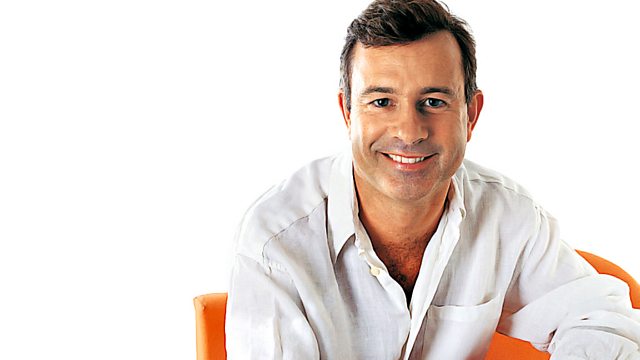 Tuesday - James Jolly
With James Jolly.
Featuring great performances and classic recordings. With three fake folksongs from Dudley Moore, Tom Lehrer and Geoffrey Poole, plus a dinner party from hell for Don Giovanni.
10.00am
Sammartini: Concerto a piu stromenti in E flat, J73
La Serenissima
Adrian Chandler (violin/director)
AVIE AV 2154
10.17am
Three Fake Folksongs:
Little Miss Britten composed and performed by Dudley Moore
EMI 793962-2
Heynonnynonny Smallprint composed by Geoffrey Poole and performed by David Stout
NMC D 150
The Folksong Army composed and performed by Tom Lehrer
REPRISE 61792
10.26am
Hindemith: Der Schwanendreher
Daniel Benyamini (viola)
Orchestre de Paris
Daniel Barenboim (conductor)
DG 423 2412
11.05am
Brahms: String Quartet in C minor, Op 51 No 1
Takacs Quartet
HYPERION CDA 67552
11.35am
Mozart: Don Giovanni (conclusion)
Don Giovanni ...... Bo Skovhus (baritone)
Leporello ...... Alessandro Corbelli (baritone)
Donna Elvira ...... Felicity Lott (soprano)
Il Commendatore ...... Umberto Chiummo (bass)
Scottish Chamber Orchestra and Chorus
Charles Mackerras (conductor)
TELARC CD 80420.
Last on