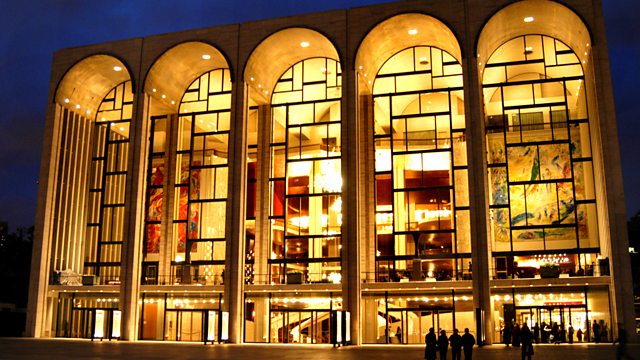 Live from the Met: Elektra
Richard Strauss's Elektra, live from the Metropolitan Opera, New York, conducted by Fabio Luisi, with soprano Susan Bullock in the title role.
Strauss's one-act opera tells the bloody story of Elektra and her dysfunctional family. She has sworn vengeance for the murder of her father King Agamemnon by her mother Klytaemnestra. The opera tells the story of how she eventually achieves this, at the cost of several lives including, finally, her own.
Susan Bullock won an Royal Philharmonic Society award for her portrayal of the obsessed princess when she performed the role at Covent Garden earlier in 2009. A first-rate cast also includes Felicity Palmer as Klytaemnestra and Deborah Voigt as Chrysothemis.
Presented by Margaret Juntwait with guest commentator Ira Siff.
Elektra ...... Susan Bullock (soprano)
Chrysothemis ...... Deborah Voigt (soprano)
Klytaemnestra ...... Felicity Palmer (mezzo-soprano)
Aegisth ...... Wolfgang Schmidt (tenor)
Orestes ...... Evgeny Nikitin (bass-baritone)
Metropolitan Opera Orchestra
Fabio Luisi (conductor).
Last on