FURTHER READING

Blomberg, C, The Heart of the Warrior; origins and religious background of the Samurai system in feudal Japan (Routledge Curzon, 1994)

Irvine, Gregory, The Japanese Sword, the Soul of the Samurai (V&A Publications, 2000)

Irvine, Gregory, 'Collecting Japanese arms and armour: a European perspective with an emphasis on the collections of the Victoria & Albert Museum' in Oriental Art, Vol. LV No.1, (2005) pp.37-46

Lidin, Olof G, Tanegashima, The arrival of Europe in Japan (NIAS Press, 2002)

Perrin, Noel, Giving Up the Gun: Japan's Reversion to the Sword, 1543-1879 (David R. Godine, 1988)

Sinclaire, Clive, Samurai: the weapons and spirit of the Japanese warrior (Salamander Books, 2001)

Turnbull, S, The Samurai, a Military History (London, George Philip, 1977, reprinted in paperback, Curzon Press 1996)

Varley, Paul, Warriors of Japan as portrayed in the War Tales (University of Hawaii Press, 1994)

The Tale of the Heike (various editions): the first of the great war tales, describing the decline and defeat of the Taira clan, which led to the establishment of the first shogunate in the late 12th century

Conlan, Thomas, State of War: The Violent Order of Fourteenth-Century Japan (Center for Japanese Studies University of Mic 2003)

Berry, Mary Elizabeth, The Culture of Civil War in Kyoto (1997)

Yamamoto Tsunetomo, Hagakure, The Book of the Samurai (various editions)

Kokichi, Katsu, Musui's Story: The Autobiography of a Tokugawa Samurai (Univ. Arizona Press, 1991)

Ravina, Mark, The Last Samurai: The Life and Battles of Saigo Takamori (Wiley, 2005)

Ikegami, Eiko, The Taming of the Samurai: Honorific Individualism and the Making of Modern Japan (Harvard University Press, 1997)

Inazo, Nitobe, Bushido: The Soul of Japan (various editions)
Featured in...
The top ten programmes to listen to from In Our Time's History archive.

Historical themes, events and key individuals from Akhenaten to Xenophon.

Popular culture, poetry, music and visual arts and the roles they play in our society.
In Our Time Downloads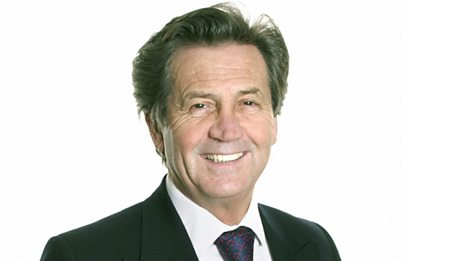 Every episode of In Our Time - available to download to listen to when & where you want.