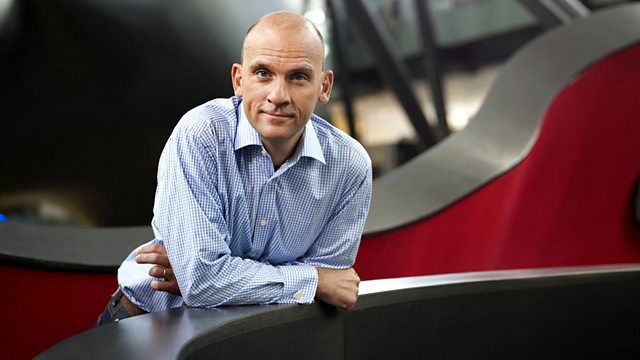 Best Albums of 2009
Jez Nelson is joined by a panel of the UK's leading jazz critics to play selections from their favourite album releases of 2009.
For more information about tickets for Jazz On 3's celebration of British jazz at Ronnie Scott's on January 4th 2010, please go to www.bbc.co.uk/tickets. Tickets will not be available after the programme ends tonight!
Follow Jez Nelson and Jazz On 3 on Twitter:
http://twitter.com/jeznelson
http://twitter.com/r3jazzon3
Dave Douglas' Quintet play Hand-written Letter in a recording made at the Everyman Theatre (Cheltenham Festival, 3rd May 2009)
Line-up:
Dave Douglas (trumpet, composer)
Donny McCaslin (saxophone)
Orin Evans (Rhodes keyboard)
Clarence Penn (drums)
Scott Colley (bass)
Martial Solal plays Vincent Youmans' Tea For Two, recorded at Kings Place on 11th June 2009
Line up:
Martial Solal (piano)
Henri Texier, Louis Sclavis and Aldo Romano play Les Petits Lits Blanc, recorded at LSO St Luke's (London Jazz Festival, 18th November 2008)
Line-up:
Aldo Romano (drums, percussion)
Henri Texier (bass)
Louis Sclavis (clarinet, saxophone and composer)
Their album African Flashback is released on Label Bleu.
Excerpt of L'Ampleur des Degats by the Marc Ducret Trio recorded at the Vortex, London (28th January 2009)
Line-up:
Marc Ducret (guitar, composer)
Bruno Chevillon (double bass)
Eric Echampard (drums)
The Claudia Quintet play Be Happy, recorded at the Barbican (8th July 2009)
Line-up:
John Hollenbeck (drums, composer)
Trevor Dunn (electric bass)
Chris Speed (reeds)
Matt Moran (vibes)
Ted Reichman (accordion)
Joe Lovano's Us Five play Powerhouse, recorded at Ronnie Scott's (26th May 2009)
Line-up:
Joe Lovano (reeds, composer)
James Weidman (piano)
Esperanza Spalding (bass)
Otis Brown (drums)
Francesco Mela (drums)
The Bobby Hutcherson Quartet perform John Coltrane's Wise One, recorded at Ronnie Scott's (Friday 13th November)
Bobby Hutcherson (vibraphone)
Joe Gilman (piano)
Glenn Richman (bass)
Eddie Marshall (drums)
Joshua Redman's Trio play Faraway, recorded at Ronnie Scott's (21st March 2009)
Line up:
Joshua Redman (tenor and soprano saxophones, composer)
Reuben Rogers (double bass)
Gregory Hutchinson (drums)
Han Bennink, Marc Ribot and Evan Parker perform an improvisation, recorded at Queen Elizabeth Hall, London (14th June 2009, Meltdown Festival
Line up:
Han Bennink (drums, percussion)
Marc Ribot (guitar)
Evan Parker (reeds)
The Matana Roberts Quartet perform Exchange, recorded at the Vortex Jazz Club, London (1st April 2009)
Line up:
Matana Roberts (saxophone, composer)
Robert Mitchell (piano)
Tom Mason (bass)
Chris Vatalaro (drums)
Paul Dunmall plays Adhesive Capsulitis, recorded at the Everyman Theatre (Cheltenham Festival, 1st May 2009)
Line-up:
Paul Dunmall (solo bagpipes, composer).
Last on