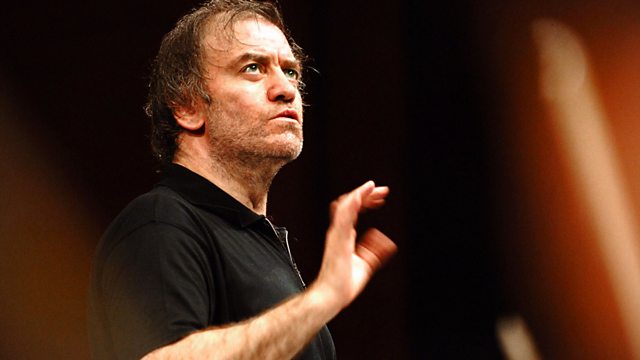 LSO/Gergiev
Presented by Catherine Bott.
Valery Gergiev conducts the London Symphony Orchestra in ballet music by Ravel, Debussy and Stravinsky, and continues his Dutilleux season with the Symphony No 2, written in 1959.
In May 2009, Gergiev was awarded the prestigious RPS Conductor's Award for being 'a conductor who makes things happen - an inspiration to players and audiences alike,' and in this concert he celebrates that achievement. In his innovative Symphony, Dutilleux - a gold medallist of the RPS - divides the orchestra into two, the small ensemble mirroring the larger. The French tradition is represented here by Ravel's Pavane for an imaginary Spanish princess and his overwhelming ballet score Bolero. With Debussy's enigmatic Jeux, written for Diaghilev's Ballets Russes, and Stravinsky's Jeu de cartes, an idea which came to him during a taxi ride. He said: 'I was so delighted that I stopped the driver and invited him to have a drink with me.'
London Symphony Orchestra
Valery Gergiev (conductor)
Ravel: Pavane pour une infante defunte
Debussy: Jeux
Henri Dutilleux: Symphony No 2
Stravinsky: Jeu des cartes
Ravel: Bolero.
Last on