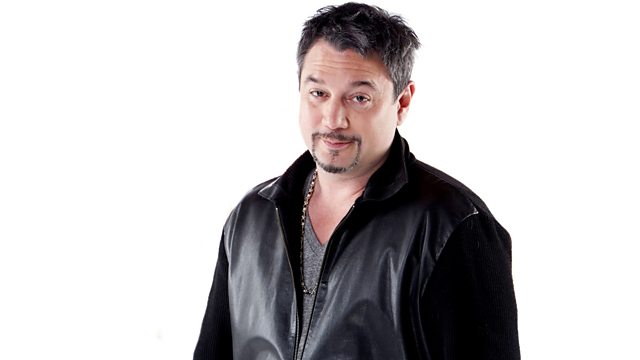 13/12/2009
With his motto "if it's cool, I'll play it", Fun Lovin' Criminal Huey Morgan plays an eclectic mix of the best music from the past six decades, spanning rock, rap, reggae, blues, disco, soul and Latino. Inspired by his New York upbringing and his experiences as a musician, Huey accompanies his playlist with personal anecdotes and stories in his own inimitable laid-back style.
This week Huey is joined by three of his heroes, now performing together in the supergroup Them Crooked Vultures - Queens of the Stone Age Josh Homme, Dave Grohl of Nirvana and Foo Fighters complemented by none other than Led Zeppelin's John Paul Jones. Out to prove 'supergroup' naysayers wrong Them Crooked Vultures have released their debut album to critical acclaim full of muscular, bass-driven rock riffs with some interesting and textured interludes. Huey talks to them about what fans can expect on their UK tour, how they came to form the group and what the writing process was like.
Plus, listeners get to suggest their own Sunday chill-out jams in 'Slack Sabbath' and former Ash guitarist and feted solo artist Charlotte Hatherley joins Huey to 'Share and Care' a rare record for the last time.
Last on