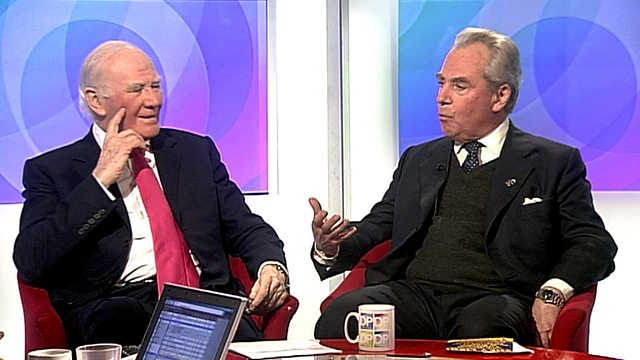 01/12/2009
Andrew Neil and Anita Anand have the top political stories of the day.
Former Liberal Democrats leader Sir Menzies Campbell discusses President Obama's plans for a troop surge in Afghanistan. The new leader of UKIP, Lord Pearson, talks about the future for the UK Independence Party, and his apparent offer to disband and do a deal with the Conservatives.
As the Lisbon Treaty officially comes into force, the Tories' shadow Europe Minister Mark Francois outlines their plan for a new Sovereignty Act to stop EU 'mission creep'. Plus, David Cameron promises an end to Britain's compensation culture and officialdom's love of health and safety legislation.
Last on