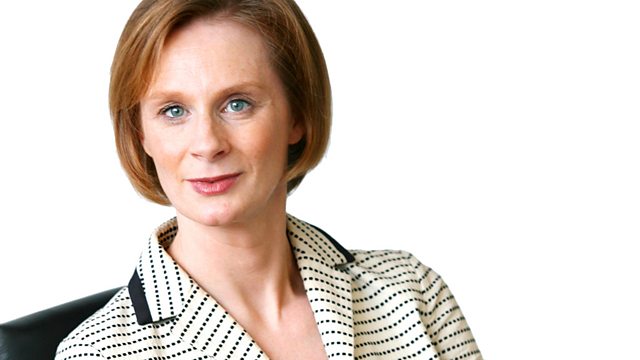 Bertrand Russell/Liz Forgan/Vaclav Havel/Nine
Special Night Waves series considering some of important cultural figures who have seen their reputations wither in the last decades.
Anne McElvoy and guests, incuding philosopher AC Grayling re-assess the reputation of philosopher and public intellectual Bertrand Russell who, at the time of his death in 1970, had a seemingly secure reputation as one of the greatest thinkers of the 20th century. First, he transformed philosophical thinking through the application of rigorous mathematical logic and then moved on to become one of the most important commentators on a range of subjects, from nationalism to communism, imperialism to nuclear arms. Yet today Russell's standing has fallen dramatically. Questions have been raised about his sexual morals, his family life and his political views, and many now see him as a man who should never have stepped out of the rarified world of academia.
Liz Forgan joins Anne to talk about taking up her post as chair of the Arts Council.
The Velvet Revolution of 1989 saw off Communism in the former Czechoslovakia and put the playwright Vaclav Havel as President. Twenty years on, Anne speaks to historian Mischa Glennie and to Havel's close adviser in 1989 Jiri Pehe about what happened when an artist and intellectual had to negotiate the day-to-day workings of the political machine
And critic Matt Wolf reviews the film Nine, the new musical adaptation for the screen from the director of Cabaret, starring Robert Downey Jr and Penelope Cruz.
Last on