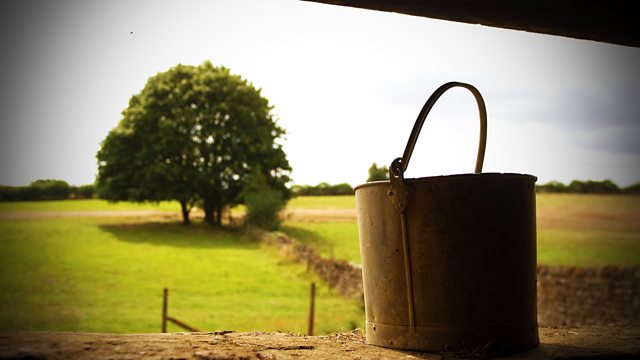 16/12/2009
Jazzer asks Fallon where she will be at 6.30 that evening, and who else will be around at that time. Fallon thinks he's acting a bit weird.
Later, Fallon can't help laughing at Jazzer's romantic efforts - a bunch of carnations. When Jazzer moans that the mystery girl is way out of his league, Fallon recommends that Jazzer should go to town on making her feel like a real princess.
As Caz waits for Clarrie to come home, she and Nic share stories about the traumas of being a mum. Nic invites Caz to join her and Helen on a Lower Loxley walk.
Elizabeth is anxiously checking on the Deck the Hall event arrangements for tonight's dummy run. Nigel reassures her it'll be ok, and wants her to take things easier. Vicky's told Nigel that Eddie will be selling the kissing boughs at the Christmas Eve market.
Nigel is pleased at everyone's reactions to the fairy grotto but has another surprise in store.
As people walk on the path towards the lake, he blasts out the music from 'Jaws' instead of the expected 'White Christmas'. Elizabeth's laughter pleases Nigel; he knew he could get a smile out of her somehow.
Episode written by Carole Simpson Solazzo.
Last on