Gavin and Stacey: Series 3

Gavin starts his new job and the move to Barry Island means big changes for the whole family.

Pam and Mick have to adjust to an empty nest and Gwen's got a full house again. Stacey's in her element, but will this finally be the solution to the couple's long-distance problem? And how will Gavin actually take to living in Wales?

Smithy questions their friendship along with his own role as father to baby Neil; with Dave Coaches on the scene and now engaged to Nessa, will Smithy be pushed out of the frame?

And how will life in a caravan work out for Nessa and her soon-to-be husband?
Behind the scenes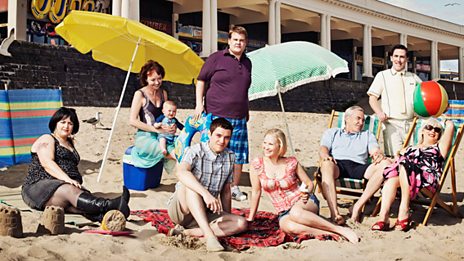 Go backstage on the first ever episode, watch Barry Islands in the Stream and more
Buy online
Available on: DVD, Blu-ray or Video download
From suppliers including: Amazon, BBC Shop, iTunes