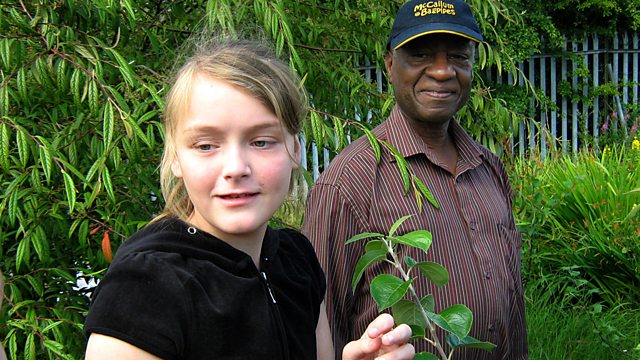 The L.A.B Serves Up Food
Follow two allotment groups, from Merrylee Primary School and the North Glasgow Community Food Initiative, on their growing journey from seed to plate.
The Initiative members explain how they help the community with their food projects, while the children visit an organic farm and learn gardening tips. Joining the Dig In campaign roadshow in the centre of Glasgow, the group are given ideas for what to do with their vegetables. Find out what both groups cook with their bumper harvest.
Last on
A primary school and an allotment group in Glasgow learn how to grow their own vegetables.

Short films which explore the world of food. Supporting both informal and formal learning.