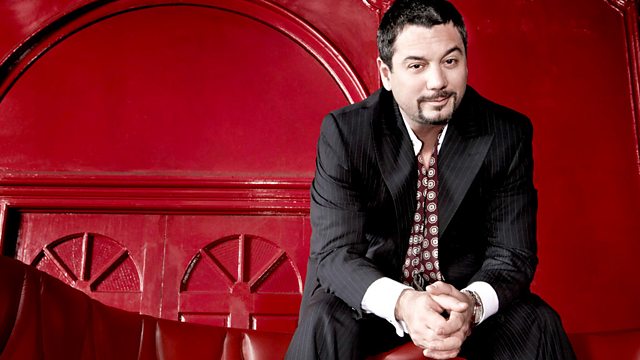 29/11/2009
With his motto "if it's cool, I'll play it", Fun Lovin' Criminal Huey Morgan plays an eclectic mix of the best music from the past six decades, spanning rock, rap, reggae, blues, disco, soul and Latino. Inspired by his New York upbringing and his experiences as a musician, Huey accompanies his playlist with personal anecdotes and stories in his own inimitable laid-back style.
This week, Huey meets Sean Flowerdew, the lynchpin behind dub collective Pama International. Fronted by Finny and Lynval Golding from The Specials Pama International boasts an all-star cast which has included members from Galliano, The Lee Perry Band, Style Council, Madness and The Selector. To date they've released 6 albums and in 2006 the band was the first in 30 years to sign to the legendary Trojan Record Label collaborating with some reggae legends - Dennic Alcapone, Derrick Morgan, Dave & Ansel Collins and Rico Rodriquez. Launching their own label 'Rockers Revolt' in 2008 their second album on the label 'Pama Outernational' was released at the beginning of November '09 and has seen them touring the country in support of The Specials. Huey talks to Sean about working with 'Ghost Town' producer John Collins on the album and the band's unique sound - combining dub, reggae and rocksteady.
Plus listeners get to suggest their own Sunday chill-out jams in 'Slack Sabbath' and former Ash guitarist and feted solo artist Charlotte Hatherley joins Huey to 'Share and Care' a rare record.
Last on