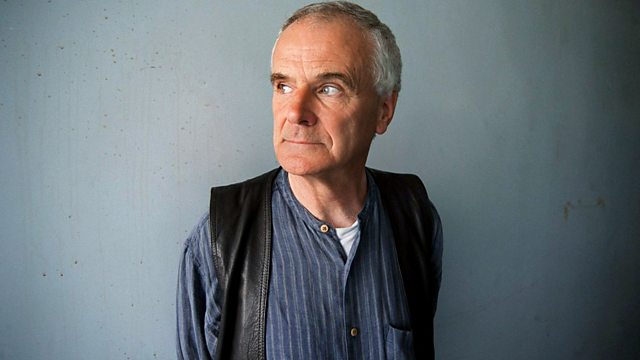 Peter Maxwell Davies: Taverner
With a performance from City Halls, Glasgow's mini-festival celebrating Peter Maxwell Davies' 75th birthday comes to an end with a concert performance of his iconic morality opera Taverner.
This production brings together the BBC Scottish Symphony Orchestra, a cast featuring the best of British vocal talent and combined choirs. Begun in 1956 and premiered in 1972, it is considered by many to be one of the composer's greatest creations. It is based on episodes from the life and times of the English Tudor composer and recounts John Taverner's religious and personal journey from believer to persecutor.
Presented by Tom Service with contributions from the composer and performers, and commentary from Ian McQueen.
Peter Maxwell Davies: Taverner
John Taverner ...... Daniel Norman (tenor)
Richard Taverner ...... Richard Angas (bass)
Cardinal/Archbishop ...... Martyn Hill (tenor)
King/Archangel Michael/Captain ...... Stephen Richardson (bass)
Jester/Death ...... David Wilson-Johnson (bass)
White Abbot ...... Roderick Williams (bass)
Priest/God ...... Andrew Watts (countertenor)
Boys ...... Michael Yeoman, Alasdair Robertson (trebles)
Antichrist/Second Monk ...... Stephen Jeffes (spoken/tenor)
Archangel Gabriel/First Monk ...... Christopher Bowen (tenor)
Rose/Virgin Mary ...... Susan Bickley (mezzo-soprano)
BBC Scottish Symphony Orchestra
Royal Scottish Academy of Music and Drama Chamber Choir
University of Glasgow Chapel Choir
Royal Scottish National Orchestra Junior Chorus
Martyn Brabbins (conductor).
Last on