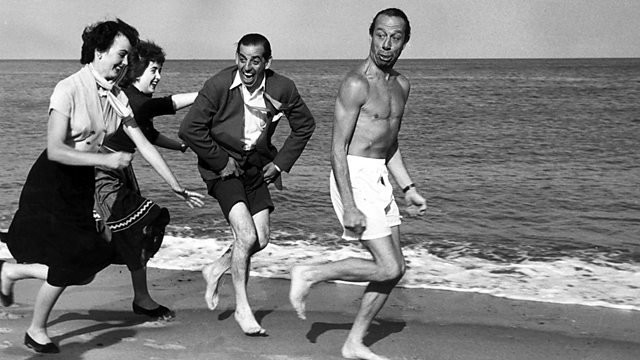 A Jewel in the Comedy Crown
Jason Manford pays tribute to Jimmy Jewel, one of the most enduring showbusiness entertainers of the 20th century.
Born in December 1909, Jewel, probably best remembered today for his fractious double act with Hylda Baker in the 1960s and 70s comedy Nearest and Dearest, first took to the stage aged four. Later, as part of the variety double act Jewel and Warriss, he became a popular music hall star. Jewel continued a successful career on radio, stage and screen before cementing his position as one of the great survivors and adapters when he made the transformation to accomplished straight actor.
Jimmy Jewel's story reflects the changing face of British light entertainment over 60 years, and this programme is peppered with classic Jewel archive and includes contributions from actor Jean Boht and variety entertainer John Styles.