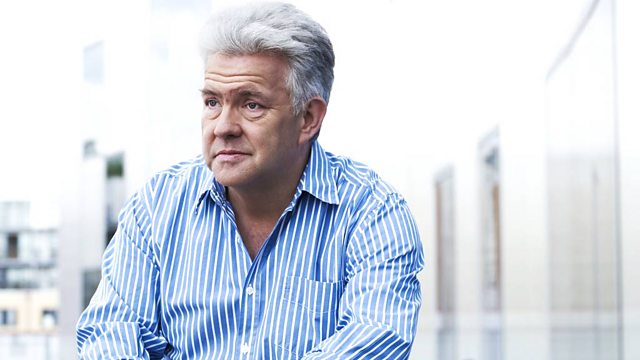 John Updike/Lists/Laura Gibson/Word of the Year/Nigar Hasan-Zadeh, Richard McKane
Ian McMillan presents.
The Poetry of John Updike
Continuing The Verb's series on novelists who write poetry, Christopher Bigsby, Professor of American Studies at the University of East Anglia, considers the poetry of John Updike, who died earlier this year.
List! List! Oh List!
As Italian novelist, philosopher and semiotician Umberto Eco publishes his latest book The Infinity of Lists, about the place of the list in Western culture, The Verb asks writer and critic Kevin Jackson to provide us with the ultimate list - of lists.
The Infinity of Lists by Umberto Eco is out now from MacLehose press. Invisible Forms: A Guide to Literary Curiosities by Kevin Jackson is also out now, from Thomas Dunne Books.
Laura Gibson
Singer songwriter Laura Gibson discusses her latest album Beasts of Seasons, and why she decided to divide the songs on it into two groups - Communion Songs and Funeral Songs.
Word of the Year
Every year Oxford University Press runs a competition to find a 'word of the year' - OUP lexicographer Ammon Shea announces 2009's winner.
Nigar Hasan-Zadeh & Richard McKane
Azerbaijani poet and rising international poetry star Nigar Hasan-Zadeh's recent collection On Wings Over the Horizon has been compared to the work of Russian 'Silver age' poets like Anna Akhmatova and Maria Tsvetaeva. Nigar and her translator, Richard McKane, reflect on the Sufi tradition in Azerbaijani poetry, and on the impact of Nigar's decision to write in Russian, rather than her native Azeri.
Last on