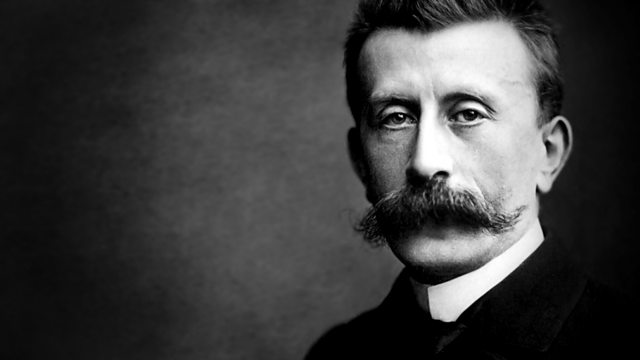 Donald Macleod explores the life and work of Moritz Moszkowski.
Despite earning fame as an exceptional virtuoso pianist, Moszkowski also said wittily: 'I can play billiards, chess, dominoes and violin'. Donald examines his Violin Concerto, a full-blooded romantic work that makes great demands of the soloist.
Tarantella, Op 27, No 2
Seta Tanyel (piano)
Collins 14122 Tr 16
Waltz in E, Op 34, No 1
Eileen Joyce (piano)
Testament SBT 1174 Tr 17
Violin Concerto in C, Op 30
Thomas Christian (violin)
Bamberg Symphony Orchestra
Christian Simonis (conductor)
Koch Schwann 3-1367-2 Trs 4-6
Guitarre, Op 45, No 2
Jascha Heifetz (violin)
Arpad Sandor (piano)
EMI 7649292 CD2 Tr 10.
Last on