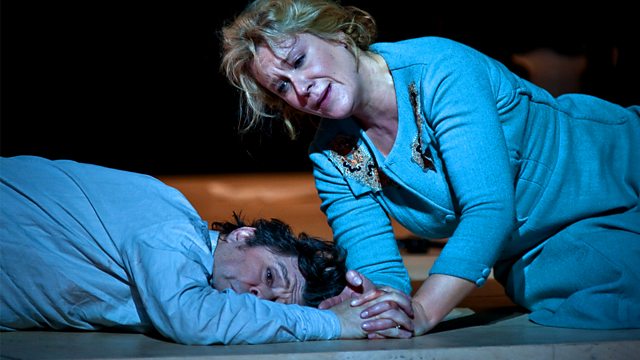 Massenet's Werther
Presented by Donald Macleod.
In a new Opera North production directed by Tom Cairns, Richard Farnes conducts tenor Paul Nilon and mezzo-soprano Alice Coote in Massenet's four-act opera Werther.
The work was written after the composer read Goethe's novel The Sorrows of the Young Werther while in Bayreuth to hear Wagner's Parsifal. While initially seen as too gloomy for audiences, it is now perhaps Massenet's most popular opera, giving an insight into the deep recesses of the human psyche although on the surface appearing to be a straightforward tale of love and death.
It tells the story of impossible love between Werther, a passionate young poet, and Charlotte, the eldest daughter of a local family. She has promised her dying mother that she would marry another man and, although his love for her is reciprocated, it becomes impossible after she marries. Ultimately, Werther's obsession leads him to take his own life, destroying those of Charlotte and her family.
Werther ...... Paul Nilon (tenor)
Charlotte ...... Alice Coote (mezzo-soprano)
Sophie ...... Fflur Wyn (soprano)
Albert ...... Peter Savidge (baritone)
The Magistrate ...... Donald Maxwell (bass)
Johann ...... Richard Burkhard
Schmidt ...... Joshua Ellicott
Orchestra and Chorus of Opera North
Richard Farnes (conductor).
Last on