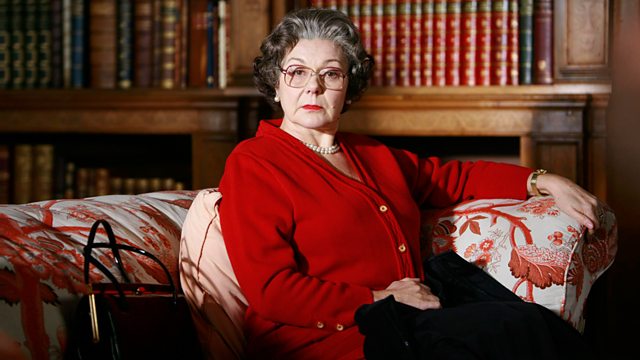 26/11/2009
Listen in pop-out player
Five British actresses play the Queen at pivotal times in her life in a Channel 4 drama documentary series which examines the social history of Britain via key events in the reign of Queen Elizabeth II. Four of the stars, Samantha Bond, Diana Quick, Susan Jameson and Barbara Flynn, discuss the challenge of this particular role with John Wilson.
Terry Pratchett's children's novel, Nation, is the story of Mau, the sole survivor - or so he thinks - after a giant wave hits the tropical island where he lives. Then he meets Daphne, another teenager, who wears strange material covering her legs and has a stick which can make fire. She too is alone, apart from a foul-mouthed parrot, having been shipwrecked by the same tsunami. Gradually other survivors appear - some friendly, others aggressive - and in dealing with them, Mau and Daphne learn new skills, come of age and start to forge a new nation. Playwright Mark Ravenhill has adapted Nation for the stage, and John Wilson and writer Bidisha discuss the result.
The Playhouse, a community arts centre in Londonderry, officially opens this week after a four million-pound renovation project to transform two former Victorian school buildings. John Wilson reports from The Playhouse and watches a harrowing new production, We Carried Your Secrets, in which real people - including former Republican and Loyalist gunmen, victims of violence and a former RUC officer - enact their own stories of life during the The Troubles.
Last on