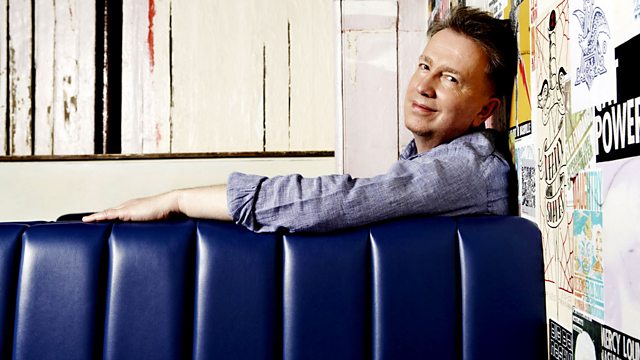 16/11/2009
The best online music discoveries by unsigned and under the radar artists, recommended by listeners, bands and presenters from across the BBC. Let Tom know about your own favourite tunes that can be found online at bbc.co.uk/6musicintroducing.
Tonight, Post War Years recorded in session exclusively for the show. The band hails from that hotbed of musical sensation, Leamington Spa, and they fuse all manner of genres including latin/hard house/jazz, combining it all with an alternative, indie peg. Consisting of close friends Si Critten, Henry Riggs, Tom O'Hare and Fred McLaren, the band's been busy bees on the live music scene recently, having supported Lethal Bizzle, MGMT and Does It Offend You, Yeah? all in a short space of time.
Plus, sassy unsigned 21-year-old Laura Bettinson joins Tom in the studio for a natter. Trading under the pseudonym of Dimbleby & Capper, Laura is possessed with a sardonic sense of humour. On stage, she's supported by a trio of musicians in Venetian masks and together they churn out an experimental, smouldering set. She made an appearance on the BBC's Introducing stage at Glastonbury this year and you can still see that performance at bbc.co.uk/glastonbury.
Last on