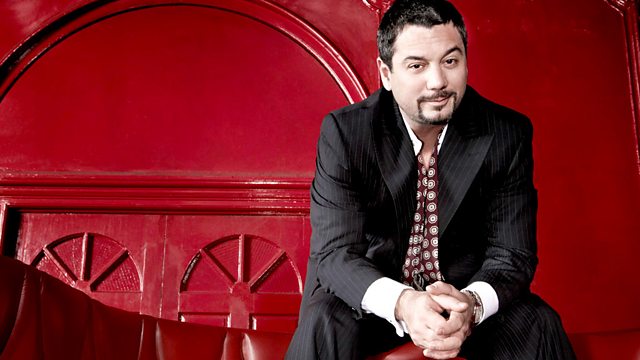 15/11/2009
With his motto "if it's cool, I'll play it", Fun Lovin' Criminal Huey Morgan plays an eclectic mix of the best music from the past six decades, spanning rock, rap, reggae, blues, disco, soul and Latino. Inspired by his New York upbringing and his experiences as a musician, Huey accompanies his playlist with personal anecdotes and stories in his own inimitable laid-back style.
This week, Huey chats to Maceo Parker, funk and soul saxophonist, known for his work with James Brown in the 60's. Maceo funk music pedigree is undisputed, he's played with James Brown which he described 'like being at University', George Clinton and Bootsy's Rubber Band. A music progressive Maceo is just as comfortable with soul and jazz and even Hip-Hop as P-funk and has collaborated with such diverse names as the Red Hot Chilli Peppers, Ray Charles, De La Soul and James Taylor. He is one of the most sampled musicians around and will forever be remembered for James Brown's solo call 'Maceo, I want you to blow'! Huey talks to him about The Godfather of Soul and about 'Soul Power' a film which documents Zaire 74 - the definitive Africa(n)-American musical event, where artists such as Maceo, James Borwn, Bill Withers, BB King and Celia Cruz were inspired to return to their African roots.
Plus, listeners get to suggest their own Sunday chill-out jams in Slack Sabbath.
Last on