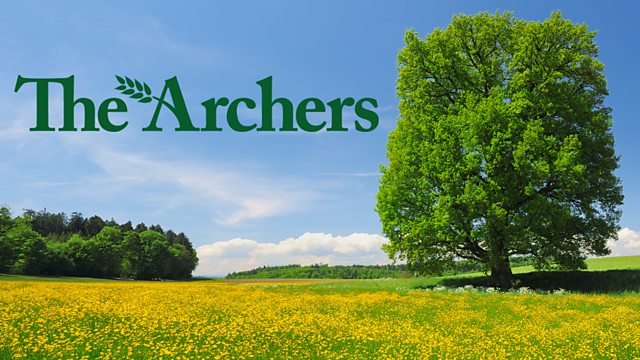 22/11/2009
Robert and Lynda are woken early by Oscar, as he wakes for feeding. Coriander feels guilty but they assure her that they don't mind in the least.
Lynda scathingly talks to Robert about Larry Lovell's G&S production at Penny Hasset. Derek is missing another parish council meeting. Robert wonders if Lynda is planning to try and replace him.
The conversation is interrupted when Coriander joins them with Oscar. Robert is quick to fulfil his grandfatherly duties when Oscar needs his nappy changing - leaving Coriander to listen to Lynda's in-depth research on the suitability of the potential green burial site.
Phil and Jill play host to Ruth, Ben and Josh for Stir Up Sunday. Phil has a sixpence from his birth year for the pudding. They discuss plans for Christmas (Phil and Jill will be joining David and Ruth at Brookfield, before heading to the Stables for tea), and the Christmas cover at Brookfield. Phil also teases Jill about her forthcoming role as cookery demonstrator at the Deck the Hall event, much to her annoyance.
Lynda and Robert head out for a walk with the baby. They are proud grandparents when Ruth stops to say hello; both delight in their current arrangement with Coriander.
Episode written by Keri Davies.
Last on