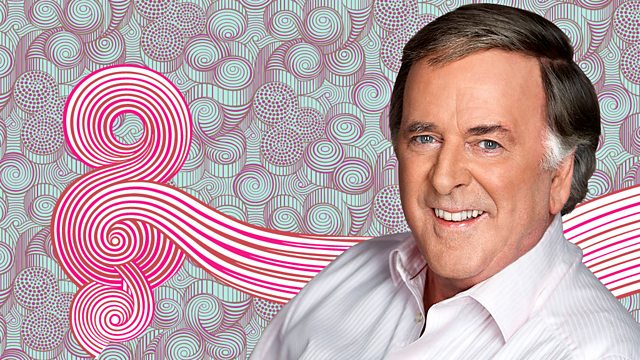 18/11/2009
Terry Wogan continues to raise money for BBC Children in Need with stunning 'Money Can't Buy' auction packages.
In today's 'Money Can't Buy' auction for BBC Children in Need, Terry Wogan gives two friends the chance to bid for a luxury make-over with the fabulous fashionista Gok Wan. There's also a chance to have a singing lesson with the fastest-selling mezzo-soprano to date Katherine Jenkins, or get a glimpse behind-the-scenes during filming of 'Larkrise to Candleford'; a VIP lunch with three national treasures - Maureen Lipman, Michael Palin and Terry Wogan; or steam ahead from London to York by riding on the footplate of The Tornado (the last steam locomotive to be built in Britain since 1960).
Call 0500 22 11 22 to make a bid. Calls are free from most landlines. Some networks and mobile operators will charge for these calls.
Terry hosts the 'Money Can't Buy' auction for BBC Children in Need from 8am-9am on his breakfast show from Monday (16th) until Thursday (19th November). This will be his last auction as presenter of the Radio 2 breakfast show as he leaves the Breakfast Show at the end of the year.
On Thursday, 19th November: Terry rounds off his last 'Money Can't Buy' auction for Children in Need as Radio 2's breakfast show presenter. He gives listeners the chance to bid to spend a day on the set of the new series of 'Marple' with Julia McKenzie and also be a supporting actor! Other lots on offer include help from the expert Genealogists behind BBC TV's 'Who Do You Think You Are?'; dinner with Westlife or the legendary Chef Raymond Blanc (these are two separate lots); and there's a treat for fans of Six Nations Rugby.
RADIO 2's MUSIC MARATHON
On Friday (20th November) the whole station gets involved to raise money for the charity with Radio 2's 'Music Marathon', starting with Sarah Kennedy at 6am and concluding at 7pm with Chris Evans. During Radio 2's 'Music Marathon' for Children in Need listeners pledge money to have a chance to hear their favourite song played by their favourite Radio 2 DJ.
Last on