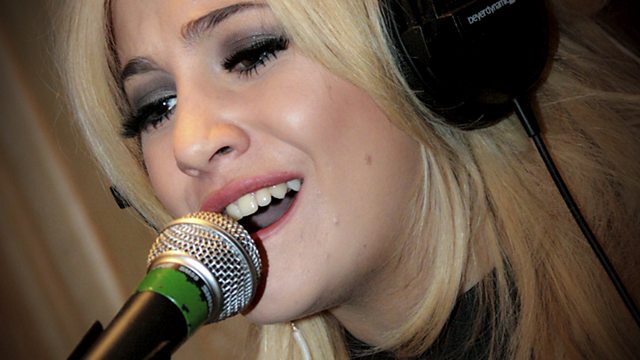 Thursday - Pixie Lott in the Live Lounge
Pixie Lott was in the Live Lounge for Fearne Cotton this morning, performing a beautiful version of David Guetta/Kelly Rowloand's 'When Love Takes Over' and her single 'Cry Me Out'.
She told Fearne about her New Year's resolution to find a boyfriend - she's not fussy really - just wants someone nice! But we found out that her brother uses his famous sister as a chat up line to try and pull!
Pixie also said the rumours she wants to work with Jedward are not true.
Today's Music Generator was a new track from the lead singer of the Guillemots – Fyfe Dangerfield called 'She Needs Me'. Matthew from Kendal gave it 7 or 8 out of 10.
The Overall Most Popular Tracks
Most added tracks from this show