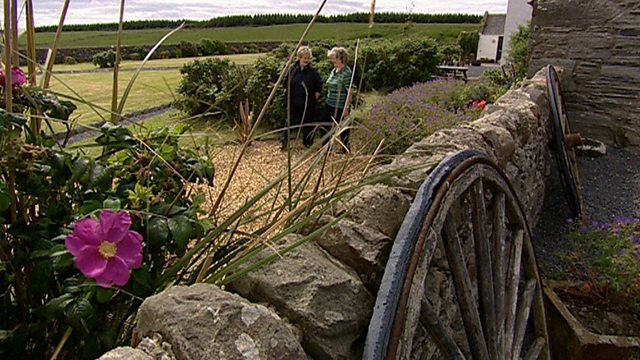 Tha Calina ag obair cruaidh a' dèanamh make-over eile anns a' ghàrradh aig Mairead Nic an t-sagairt ann an Ìle. Fhuair Eilidh cothrom a dhol air chuairt gu Caisteal Cìosmul airson a chur planndaichean à Gàrradh a' Bhagh a Tuath. Cuideachd sa phrògram, bidh Calina agus Eilidh trang a' cur cèilidh air gàrradair le allotment, garradair le measan agus glasraich cian-annasach ann am Baile Dhubhthaich, agus gàrradair le gàrradh fasgach ann am Barraigh.
Calina is hard at work on another garden makeover, this time for Margaret MacTaggart in Islay. Eilidh gets the opportunity to go to Kisimul Castle to plant flowers from Gàrradh a' Bhagh a Tuath.
Calina and Eilidh are busy visiting a gardener with an alloment, a gardener with exotic fruit and vegetables in Tain, and a gardener who has created a shelter in his garden in Barra.
Last on