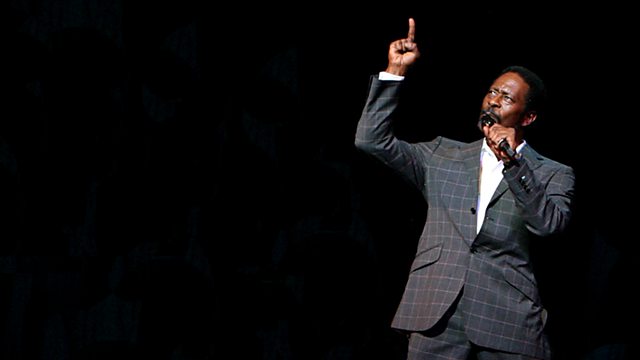 Friday Night Is Mercer Night: Pardon My Southern Accent
Friday Night is Mercer Night is a special evening on Radio 2 celebrating the birth centenary of the great lyricist Johnny Mercer. In the first programme, the singer and actor Clarke Peters, explores the way in which Johnny Mercer's birthplace - Savannah, Georgia - influenced his songs.
Although Johnny Mercer found fame in Hollywood and on Broadway, he came from a very different background to most of his fellow songwriters. While they were often urban New Yorkers, Mercer was a country boy at heart and took every opportunity to go back to his beloved Savannah in the American South where he grew up. The images with which he was surrounded, such as moss, birds, pine trees, trains and of course deep rivers, made their way into songs like Moon River, Blues In The Night and Lazybones. His early experiences of African-American music and rhythms led him to an understanding of jazz idioms and an ability to mix the vernacular with the abstract in his work.
Clarke Peters tells the story of Mercer's earliest years in Savannah and how the place influenced him all through his life. There are new interviews with the singer Andy Williams, the lyricist Alan Bergman and the jazz pianist and singer Daryl Sherman, as well as Mercer's daughter Amanda and his niece Nancy. In addition there are voices from the archive including Mercer himself, Bing Crosby and Henry Mancini.