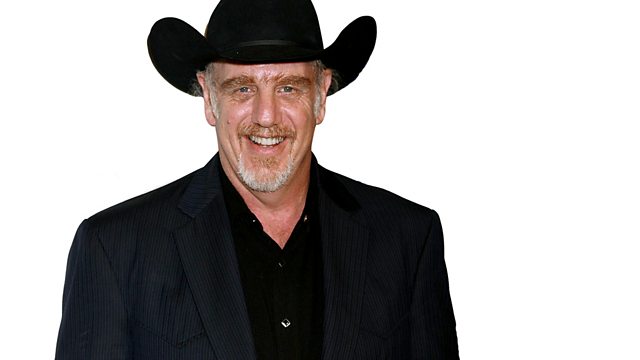 In the 1930s, when the urban dance halls of America were ringing to the swing sounds of Benny Goodman, Tommy Dorsey and Count Basie, a unique form of dance music was taking hold in the rural South West. Exposed to big band influences through the radio, rural string bands took jazz and big band music and adapted it for their traditional instruments. Country fiddles, banjos and steel guitars played alongside horns, drums and pianos. Also feeding into this music were the diverse cultural influences prevalent in 1930s Texas and Oklahoma. This was an area filled with the sounds of different communities. Czech and German polka, Mexican mariachi, Cajun and blues were all part of the soundtrack of the Southwest and bled into this new style of music, which would later become known as 'Western Swing'. It was a sound which was to become the lifeblood of the Texan dancehall for the next twenty years, and provide America with a musician regarded by many as 'the best band leader of all time' - Bob Wills.
In this five part series Ray Benson, the founder and lead singer of Grammy winning Western Swing band 'Asleep at the Wheel' charts the history and development of this music. He celebrates the people who created, developed and refined the Western Swing sound, and joins some of the players, enthusiasts and fans who are keeping this unique part of America's musical history alive for the next generation.
The series features contributions from Willie Nelson, Lyle Lovett and The Hot Club of Cowtown plus former members of 'Bob Wills and his Texas Playboys' Johnny Gimble, Herb Remington, Bobby Koefer, Louise Rowe and Leon Rausch.
The first part of the series explores the cultural and musical background of the American Southwest which gave rise to the development of this music. We travel to the rural dance halls of Texas, and hear some of the music that surrounded Western swing bandleader Bob Wills during his early career, and hear about his relationship with former cigar salesman Milton Brown which led to the formation of 'The Light Crust Doughboys' - the precursors to the Western swing sound.
"The definition of Western Swing is hard to pin down - it's a style, an approach, a certain line-up of instruments, a particular beat, a fusion of different kinds of music - it's improvisation, it's strings and horns, it's country with jazz instruments, it's jazz with country instruments. It's music with a smile on its face, music to make people happy and most of all it's music to make people dance " ( Part 1 - That Western Swing Thing).
Last on
More episodes
Previous
You are at the first episode