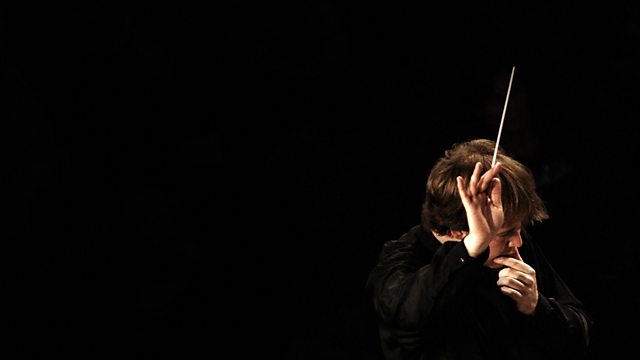 English Chamber Orchestra/Paul Watkins
Petroc Trelawny presents a concert given at London's Cadogan Hall by the English Chamber Orchestra under the baton of its new music director Paul Watkins.
The concert opens with the magical fairy world of Mendelssohn's Overture to A Midsummer Night's Dream followed by the turbulent dreams of Britten's Nocturne for tenor, strings and seven obligato instruments. Watkins shows his talent as a virtuoso cellist in one of CPE Bach's cello concertos, ahead of Mozart's last symphony, the Jupiter, regarded as one of the great works of classical music.
Allan Clayton (tenor)
English Chamber Orchestra
Paul Watkins (cello/director)
Mendelssohn: Overture (A Midsummer Night's Dream)
Britten: Nocturne
CPE Bach: Cello Concerto in A, Wq172
Mozart: Symphony No 41 in C, K551 (Jupiter)
Followed by a final focus on the English Chamber Orchestra. Paul Watkins reflects on the present - and the future - of the ensemble, with a selection of their most recent recordings including Henry Tomasi's Trumpet Concerto in B flat with soloist Clement Saunier.
Last on