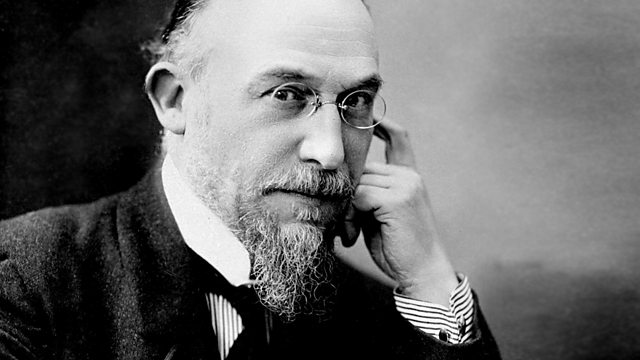 Donald Macleod introduces two works widely regarded as Satie's greatest, plus a rare miniature for violin and piano, The Embarkation For Cythera.
The brilliant suite of vignettes Sports Et Divertissements was commissioned to accompany a volume of artworks. Originally turned down by Stravinsky, Satie almost rejected the project - as he felt the fee offered was too handsome.
Socrate is generally considered the composer's masterpiece - a unique, poignant, stunningly beautiful work for voices and chamber orchestra, setting Plato's account of the death of Socrates.
Last on