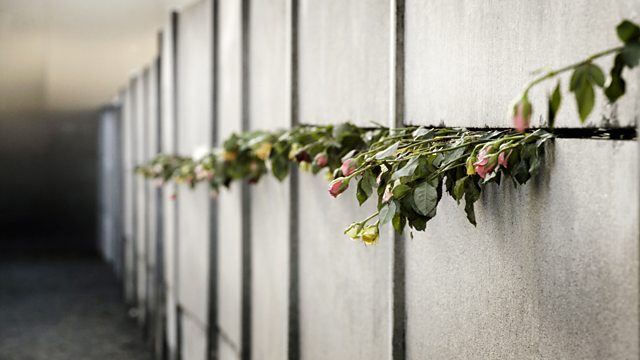 Berlin Wall 20th Anniversary
1989: Twentieth Anniversary
Presented by Penny Gore.
Series of performances marking the twentieth anniversary of the fall of the Berlin Wall, featuring German orchestras from both sides of the wall and revolutionary music.
The Dresden Staatskapelle is one of the oldest orchestras in the world, founded in 1548, and it has seen plenty of drama in its time, none more so than when it emerged from the former East Germany in 1989. Leading young conductor Yannick Nezet-Seguin conducts the orchestra in Brahms's Double Concerto with violinist Julian Rachlin and cellist Mischa Maisky.
Elsewhere, Lenin is the link in Shostakovich's Symphony No 12 (The Year 1917), commemorating the Russian Revolution, and Mussorgsky's Songs and Dance of Death. Mussorgsky was inspired by his friend, the socialist revolutionary Nikolay Chernyshevsky, whose novel What Is to Be Done? had a marked influence on a young Lenin on the road to revolution in Russia.
Verdi: Overture (Nabucco)
BBC Philharmonic
Edward Downes (conductor)
Mussorgsky: Songs and Dances of Death
Sergei Leiferkus (baritone)
Orchestre National de France
Kurt Masur (conductor)
2.30pm
Shostakovich: Symphony No 12 in D minor (The Year 1917)
BBC Philharmonic
Vassily Sinaisky (conductor)
Chopin: Barcarolle in F sharp minor
Nicolai Demidenko (piano)
3.20pm
Brahms: Double Concerto
Julian Rachlin (violin)
Mischa Maisky (cello)
Dresden Staaskapelle
Yannick Nezet-Seguin (conductor).
Last on