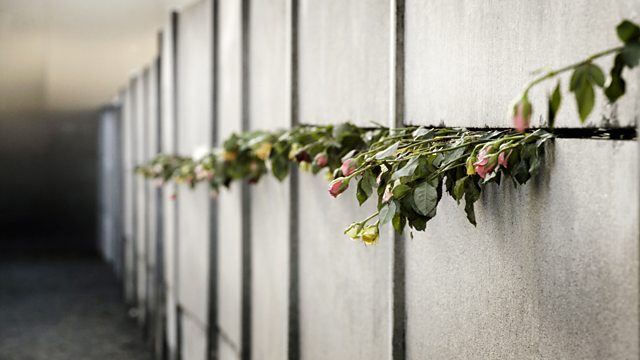 1989: Twentieth Anniversary
Part of BBC Radio 3's series of performances marking the twentieth anniversary of the fall of the Berlin Wall, featuring German orchestras from both sides of the wall and revolutionary music. Presented by Penny Gore.
Leipzig, home to Bach and Mendelssohn among others, was one of the key East German centres of popular protest in 1989 in the lead up to the fall of the Berlin Wall. The Leipzig Gewandhaus Orchestra performs a revolutionary symphony by Beethoven - his Eroica - at the time, the longest symphony ever written. It was originally dedicated to Napoleon, who Beethoven saw as the saviour of a rational republican Europe, but when Napoleon crowned himself Emperor, the composer destroyed the dedication.
Berlioz wrote his Grande symphonie funebre et triomphale to celebrate the anniversary of the arrival of another leader of France - Louis Philippe, the so-called Citizen King who came to the French throne after the 1830 Revolution, and he led France until the next series of European revolutions in 1848. Louis-Philippe was the last king to rule in France.
Some other revolutionary leaders were not so lucky: Jan Huss, Taras Bulba and Stepan Razin meet their ends as depicted in music by Dvorak, Janacek and Shostakovich.
Dvorak: Hussite Overture
BBC National Orchestra of Wales
Takuo Yuasa (conductor)
Janacek: Taras Bulba
BBC Scottish Symphony Orchestra
Ilan Volkov (conductor)
3.00pm
Shostakovich: Execution of Stepan Razin
Alexander Kisselev (bass)
BBC National Chorus of Wales
London Symphony Chorus
BBC National Orchestra of Wales
Vassily Petrenko (conductor)
Berlioz: Symphonie funebre et triomphale, Op 15
BBC National Orchestra of Wales
Thierry Fischer (conductor)
4.00pm
Beethoven: Symphony No 3 in E flat (Eroica)
Leipzig Gewandhaus Orchestra
Herbert Blomstedt (conductor).
Last on