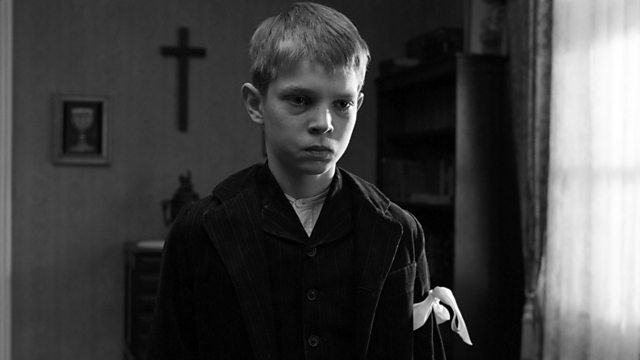 10/11/2009
Listen in pop-out player
The White Ribbon, the new film from director Michael Haneke, is set in a German village on the eve of WWI. Strange accidents, which gradually take the shape of a punishment ritual, befall members of the local choir, prompting a schoolteacher to attempt to discover who is behind these accidents. Tibor Fischer joins Mark Lawson to review the film.
Lord Mandelson recently announced the government's plans for tackling illegal file sharing online. Under new measures, repeat offenders who ignore warning letters could have their internet connection removed. High-profile figures including Lily Allen and Radiohead's Ed O'Brien have been weighing into the debate over what approach the government and music industry should take to tackle the problem. Minister for Digital Britain Stephen Timms, CEO of UK Music Feargal Sharkey and Cory Doctorow, the journalist and supporter of copyright liberalisation, discuss the issues surrounding the file sharing debate.
Conductor Vladimir Jurowski discusses his passion for the 20th-century Russian composer Alfred Schnittke, whose symphonies, concertos and film scores inhabit an almost schizophrenic sound world, which borrows from the entire western classical tradition, from Bach to Shostakovich. Jurowski and the London Philharmonic Orchestra are celebrating Schnittke's music with a festival at the Southbank Centre.
Last on