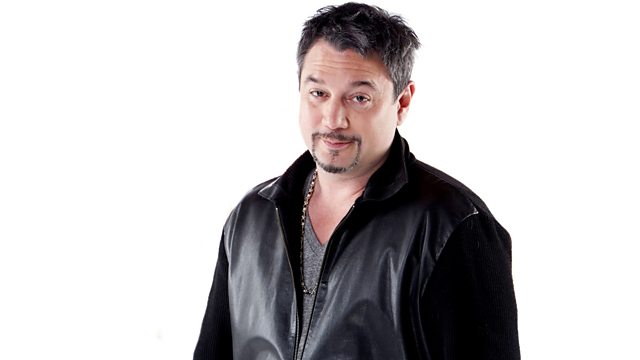 01/11/2009
With his motto "if it's cool, I'll play it", Fun Lovin' Criminal Huey Morgan plays an eclectic mix of the best music from the past six decades, spanning rock, rap, reggae, blues, disco, soul and Latino. Inspired by his New York upbringing and his experiences as a musician, Huey accompanies his playlist with personal anecdotes and stories in his own inimitable laid-back style.
This week Huey invites an old drinking buddy to the show - Echo and the Bunnymen's Ian McCulloch. With 6 Top 10 albums spanning their career over 30 years, Ian and guitarist Will Sergeant have been the mainstays of a band that can be seen at the epicentre of alternative British music. Last year the band celebrated the 25th anniversary of their much heralded 'Ocean Rain' album and followed an impressive Glastonbury showing this year with headline shows at the Roundhouse this Autumn.
'Mac the Mouth' chats to Huey about 30 years in the game, Echo and the Bunnymen's 11th studio album 'The Fountain', his upcoming December homecoming show and their shared musical tastes.
Plus quirky folk singer-songwriter Emmy The Great trawls her record collection for an alternative gem in 'Sharing Is Caring' and listeners get to suggest their own Sunday chill-out jams in 'Slack Sabbath'.
Last on