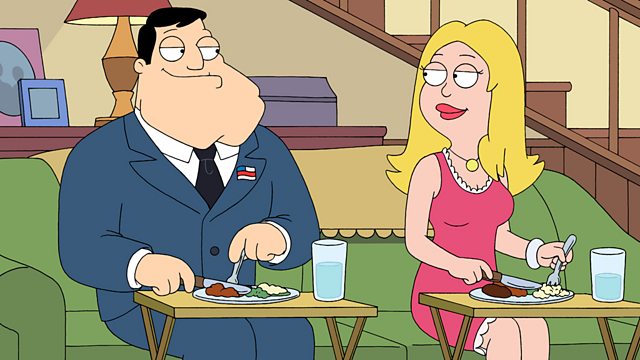 Animated series from the creator of Family Guy about Stan Smith, who works for the CIA and is constantly on the alert for terrorist activity.
In order to be taken more seriously, Stan becomes a meter maid, and is intoxicated by power. He gets the best tables at restaurants, pockets quarters from meters, and impresses Francine with his prowess - until Turlington from Parking Internal Affairs pays him a visit.
Meanwhile, Hayley poses nude for a college art class and is surprised to see Roger there.
Last on