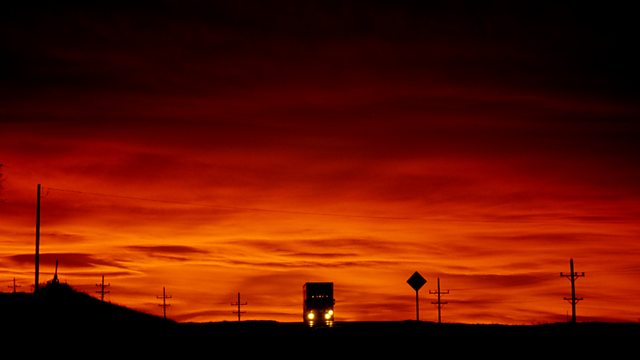 01/11/2009
Including:
1.00am
Elgar, Edward (1857-1934): The Music Makers for contralto, choir and orchestra, Op 69 (1912)
Jane Irwin (mezzo-soprano)
Netherlands Radio Choir
Netherlands Radio Philharmonic Orchestra
Jaap van Zweden (conductor)
1.41am
Bronemuler, Elias (1666-1761): Toccatina No in D (Fasciculus Musicus)
Peter van Dijk (organ)
1.45am
Collizi/Kauchlitz, Johann Andrea (c.1742-1808): Sonatina 1 in G (Six Sonatines, Op 8)
Peter van Dijk (organ)
1.50am
Beethoven, Ludwig van (1770-1827): String Quartet in E minor, Op 59 No 2 (Rasumovsky)
Australian String Quartet
2.28am
Schumann, Robert (1810-1856): Symphony No 3 in E flat, Op 97 (Rhenish) (1850)
Trondheim Symphony Orchestra
Evind Aadland (conductor)
3.01am
Hannikainen, Ilmari (1892-1955): Piano Concerto, Op 7
Arto Satukangas (piano)
Helsinki Radio Symphony Orchestra
Petri Sakari (conductor)
3.35am
Desprez, Josquin (1440-1521): Praeter rerum seriem (for six voices)
3.41am
Canis, Cornelius (1515-1561): Tota pulchra es (1553)
Huelgas Ensemble
Paul Van Nevel (conductor)
3.46am
Fodor, Carolus Antonius (1768-1846): Sonata in F, Op 2 No 1 (1793)
Arthur Schoonderwoerd (fortepiano)
4.04am
Bach, Johann Sebastian (1685-1750): Cantata No 51 (Jauchzet Gott in allen Landen) - for soprano, trumpet and strings
Susanne Ryden (soprano)
Robert Farley (trumpet)
European Union Baroque Orchestra
Roy Goodman (conductor)
4.21am
Grieg, Edvard Hagerup (1843-1907): Sonata No 1 in F for violin and piano, Op 8
Vilda Frang Bjaerke (violin)
Jens Elvekjaer (piano)
4.42am
Humperdinck, Engelbert (1854-1921): Dream Scene (Hansel und Gretel)
Engelbert Humperdinck (1854-1921) (piano)
4.50am
Strauss, Richard (1864-1949): Traumerei am Kamin; Frohlicher Beschluss: Symphonic Interludes Nos 2, 4 (Intermezzo, Op 72)
5.01am
Kodaly, Zoltan (1882-1967): Viennese Clock and Entrance of the Emperor and His Courtiers (Hary Janos)
Toronto Symphony Orchestra
Andrew Davis (conductor)
5.06am
Bartok, Bela (1881-1945): For Children (Book 1) (excerpts)
Marta Fabian, Agnes Szakaly (cimbaloms)
5.11am
Remenyi, Attila (b.1959): Auction, Ping Pong (Seven Children's Choruses)
Magnificat Choir
Valeria Szebelledi (director)
5.15am
Kostov, Georgi (1941-): Ludicrous Dance
Bulgarian Radio Children's Choir
Hristo Nedyalkov (conductor)
5.17am
Falla, Manuel de (1876-1946): Ritual fire dance (El amor brujo)
Natalya Pasichnyk (piano)
5.21am
Guerrero, Pedro (c.1520-?): Di, perra mora (instrumental)
Hesperion XX
Jordi Savall (director)
5.23am
Guerrero, Francisco (c.1528-1599): Prado verde y florido; Ojos claros y serenos
Montserrat Figueras (soprano)
Maite Arruabarrena (mezzo-soprano)
Paolo Costa (countertenor)
Lambert Climent (tenor)
Hesperion XX
Jordi Savall (director)
5.31am
Mudarra, Alonso (c.1510-1580): Claros y frescos rios
Montserrat Figueras (soprano)
Hesperion XX
Jordi Savall (director)
5.36am
Rheinberger, Josef (1839-1901): Sonata in E flat for horn and piano, Op 178
Martin Van der Merwe (horn)
Huib Christiaanse (piano)
5.58am
Wagner, Richard (1813-1883): Rienzi Overture
Zagreb Philharmonic Orchestra
Lovro von Matacic (conductor)
6.11am
Mozart, Wolfgang Amadeus (1756-1791): Concerto in B flat for bassoon and orchestra, K191
Ronald Karten (bassoon)
Nieuw Sinfonietta Amsterdam
Lev Markiz (conductor)
6.28am
Van Noordt, Anthoni (1619-1675): Psalm 24 (Vers 1 a 4 - Pedaliter; Vers 2 a 4; Vers 3 a 5)
Leo van Doeselaar (organ)
6.37am
Morawetz, Oskar (1917-2007): Divertimento for strings
Symphony Nova Scotia
Georg Tintner (conductor)
6.48am
Francoeur, Francois (le cadet) (1698-1787), arr. Arnold Trowell: Sonata in E
Monica Leskhovar (cello)
Ivana Schwartz (piano).
Last on