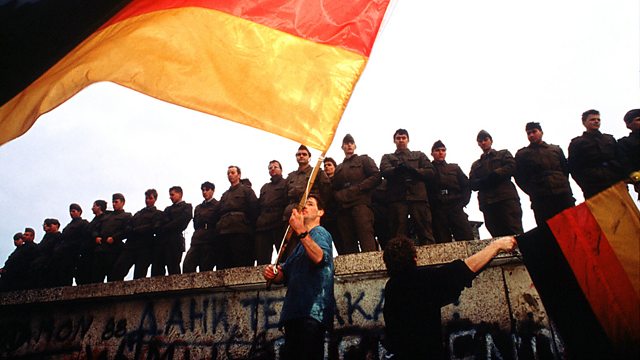 Series in which German programme-makers reflect and report on aspects of the reunified country that rarely, if ever, find their way into the British media.
Thomas Franke explores the German armed forces, the Bundeswehr.
When reunification took place in Germany after the fall of the Berlin Wall in 1989, one of the most painful institutional mergers was of the former East and West German armies. Ex-GDR forces were often obliged to accept lower grades in the united force. Yet today, having had to engage together in combat during the NATO Yugoslav operation of 1999, the Bundeswehr is, perhaps surprisingly, one of the success stories of the reunited nation. Yet, routinely, the annual swearing in ceremony in front of the Reichstag in Berlin is disrupted by noisy protests by those exercised by the notion of an army fighting under the German flag.
Thomas goes on patrol with the army around the Kosovan city of Prizren, where they are a part of the peace-keeping force, and visits the annual swearing-in ceremony where new members of the forces take the oath before Chancellor Merkel. But echoes remain of the horror inflicted on Europe by another German army, and such solemn moments are never far from controversy and protest - especially when former peaceniks are now members of a government which sends its young men to bear arms in both Europe and Afghanistan.
Last on
More episodes
Previous
You are at the first episode