1 DAY

1 Day goes on national release on Friday, certificate 15.

ALEXANDER PRIOR

Velesslavitsa, Concerto For Piano, Two Violins and Cello, by Alexander Prior, is available on CD.

The piece will be performed at the Barbican, by the original four young musicians - Zhang Xiao Ming, piano, Michael Province, violin, Simone Porter, violin, and Nathan Chan, cello - with Alexander conducting, on 8 April, 2010.

Alex Prior

BEYOND WORDS

Apples and Snakes presents Beyond Words - New poetry from South Africa on tour.

WED 04 NOV Purcell Room, Southbank, London at 7.45pm

SAT 07 NOV Saville Exchange, Newcastle at 7.30pm

TUES 10 NOV The Albany, London at 8.00pm

THURS 12 NOV Contact Theatre, Manchester at 8.00pm

SUN 15 NOV Bristol Old Vic, Bristol at 7.30pm

Apples and Snakes

THE RICHEST MAN IN BRITAIN

The Richest Man in Britain by Nick Hornby and Giles Smith starts on Friday 6 November at 11.30am. There are 6 episodes.
Front Row's Cultural Exchange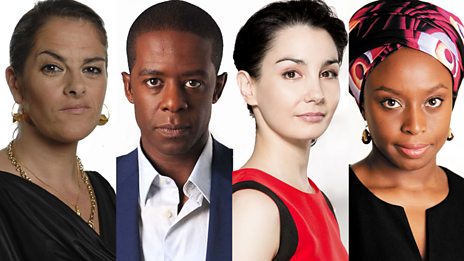 Seventy-five leading creative minds choose a favourite cultural work.