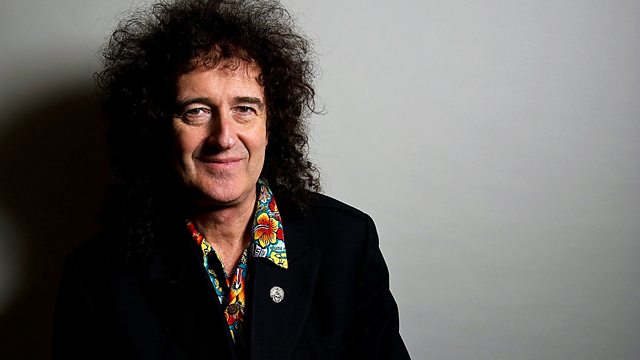 Brian May's 3-D Village
Listen in pop-out player
Queen guitarist Brian May uncovers the story of an Oxfordshire village captured in time by Victorian photographic pioneer T.R. Williams.
May has been fascinated by 3-D images since collecting cereal packet picture cards as a boy. He was particularly intrigued by a set of stereoscopic images of village life taken by photographic pioneer T.R. Williams. Further investigation revealed all the images to be 3-D pictures of the tiny Oxfordshire village of Hinton Waldrist, taken in the 1850s.
Brian joins presenter Helen Mark for a time-travel tour of the village. Together they discover how the people and wildlife of this Thames-side community have changed since Williams recorded these evocative images of blacksmiths, spinners and farm workers.
Kerry Lock of the Berkshire, Buckinghamshire and Oxfordshire Wildlife Trust describes the waxing and waning of wildlife over the past 160 years, while Nicola Verdon of the British Agricultural History Society examines the telling detail in photos taken at the height of farming's golden age.
To discuss the past, present and future of 3-D photography Helen is also joined by Brian's collaborator, the photo historian Elena Vidal and by David Burder of the British Stereoscopic Society. Has the boom in 3-D cinema and the launch of a 3-D digital camera come at just the right time for a revival of interest in T.R. Williams and a re-birth of the art of stereoscopic photography?
Last on