FURTHER READING

Atwell, John E., Schopenhauer on the Character of the World: The Metaphysics of Will (Berkeley: University of California Press, 1995)

Atwell, John E., Schopenhauer: The Human Character (Philadelphia: Temple University Press, 1990)

Cartwright, David E., Historical Dictionary of Schopenhauer's Philosophy (Lanham, MD: Scarecrow Press, 2005)

Cartwright, David E., Schopenhauer: A Biography (New York: Cambridge University Press, 2004)

Dauer, Dorothea, Schopenhauer as Transmitter of Buddhist Ideas (European University Papers, Series 1, vol. 15; Berne: Herbert Lang, 1969)

Fox, Michael (ed.), Schopenhauer: His Philosophical Achievement (Totowa, N.J.: Barnes and Noble, 1980)

McGill, V. J., Schopenhauer: Pessimist and Pagan (New York: Haskell House, 1971)

Neeley, G. Steven, Schopenhauer: A Consistent Reading (Lewiston, NY: Edwin Mellen Press, 2003)

Safranksi, Rüdiger, Schopenhauer and the Wild Years of Philosophy, trans. Ewald Osers (London: Weidenfeld and Nicolson, 1989)

Simmel, Georg, Schopenhauer and Nietzsche, trans. Helmut Loikandl, Deena Weinstein, and Michael Weinstein (Amherst: University of Massachusetts Press, 1986)

Tanner, Michael, Schopenhauer: Metaphysics and Art (London: Phoenix, 1998)

Janaway, Christopher and Neill, Alex, Better Consciousness: Schopenhauer's Philosophy of Value (WileyBlackwell, 2009)

Janaway, Christopher, Self and World in Schopenhauer's Philosophy (OUP Oxford, 1999)

Janaway, Christopher, The Cambridge Companion to Schopenhauer (CUP, Cambridge, 1999)

Janaway, Christopher, Schopenhauer: A Very Short Introduction (Oxford Paperbacks, 2002)

Young, J. P., Willing and Unwilling: A Study in the Philosophy of Arthur Schopenhauer (Nijhoff International Philosophy Series), (Springer, 1987)

Young, Julian, Schopenhauer (Routledge, 2005)

Han-Pile, B., 'Nietzsche's Metaphysics in the Birth of Tragedy', in European Journal of Philosophy, vol 14 n°3, p. 373-404

Han-Pile, B., 'Beyond Metaphysics and Subjectivity: Music and Stimmung', in Epoche, 1999, n° 5, vol 1&2, p. 39-69
Featured in...
The top ten programmes to listen to from In Our Time's Philosophy archive.

Browse the 19th Century era within the In Our Time archive.

From Altruism to Wittgenstein, philosophers, theories and key themes.
In Our Time Downloads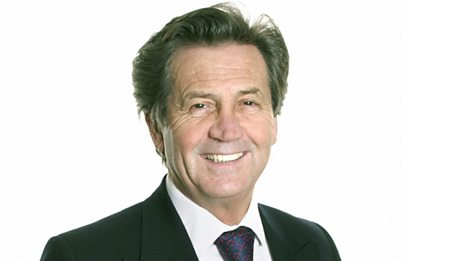 Every episode of In Our Time - available to download to listen to when & where you want.