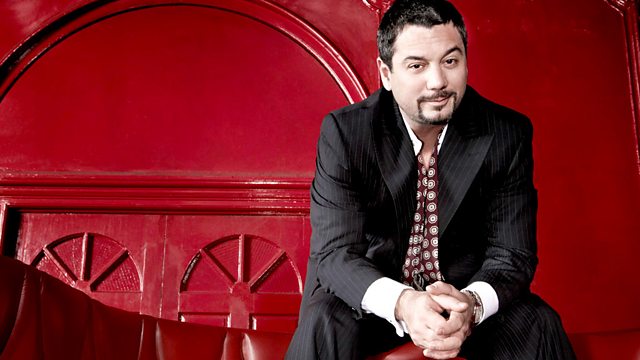 18/10/2009
With his motto "if it's cool, I'll play it", Fun Lovin' Criminal Huey Morgan plays an eclectic mix of the best music from the past six decades, spanning rock, rap, reggae, blues, disco, soul and Latino. Inspired by his New York upbringing and his experiences as a musician, Huey accompanies his playlist with personal anecdotes and stories in his own inimitable laid-back style.
This week's guest is Todd Rundgren, the producer behind albums by the likes of The New York Dolls, Patti Smith, Meat Loaf, XTC and 6 Music's very own Tom Robinson. Todd is also a highly successful musician, both as a solo artist and as frontman for bands, Nazz, Utopia and The New Cars. With its combination of psychedelic and progressive rock one of Rundgren's career highlights is the fragmentary and innovative A Wizard, A True Star record from 1973. Under-appreciated at the time by critics more attuned to his soulful melodies, the album has been re-appraised in retrospect with music critic Barney Hoskyns citing it as 'the most awesomely ambitious rock record ever made'. This Autumn Rundgren hits the road to perform the album in it's entirety and will be performing a very special one-off UK rendition of A Wizard, A True Star at the Hammersmith Apollo this coming February. Huey talks to Todd about how he plans to re-create the album onstage, what it was like producing the New York Dolls again after 36 years and how his Philly Soul roots has influenced his sound over the past 40 years.
Plus quirky folk singer-songwriter Emmy The Great trawls her record collection for an alternative gem in 'Sharing Is Caring' and listeners get to suggest their own Sunday chill-out jams in 'Slack Sabbath'.
Last on