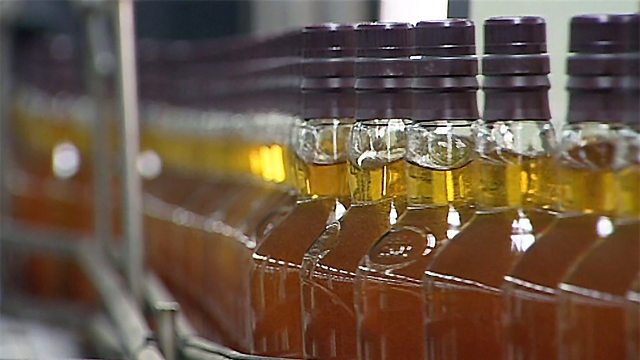 Alcohol Season: Under the Influence
RUNNING ORDER
Timings are approximate and given in hours and minutes from the start of the Zone.
00:00 The Complete Caledonian Imbiber 1: Billy Kay is knee deep in Claret.
00:32 The Reel Blend visits the Scottish Maly Whisky Society.
01:11 Nothing to do but Drink: Adam Fowler investigates the impact of Buckfast tonic wine in the West of Scotland.
01:39 The Complete Caledonian Imbiber 2: Billy Kay and guests are drinking port.
02:09 A Drop in the Ocean: Documentary from 1966 recalling the treasures found on the SS Politician.
02:37 Past Lives: Profiling the First Lady of Single Malt Whisky.
02:43 The Complete Caledonian Imbiber 3: Billy Kay bends weel tae the madeira.
03:15 Whisky: A Celebration
04:03 Scotland's Music: John Purser introduces Scots in Europe, drunk and sober.
04:30 The Complete Caledonian Imbiber 4: Billy Kay concludes his survey of how the Scots dispora has influenced alcohol around the world.
05:00 The Angel's Share: Singer Robin Laing entertains an audience of whisky lovers.
Last on