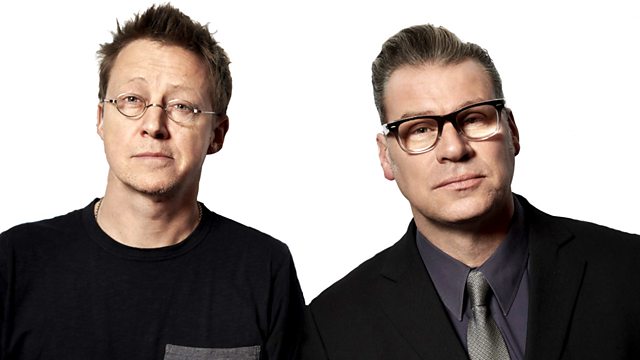 23/10/2009
Mark Kermode and Simon Mayo present live from screen ten of the Vue cinema in Hull as part of 5 live's Octoberfest.
Hull comedian and musician Mitch Benn creates one of his comic songs inspired by audience suggestions including "Octoberfest" and "Mark Kermode's hair care regime".
The films reviewed by Dr K include Coffin Rock, The Cove and Fantastic Mr Fox.
Last on
The Wittertainment Code of Conduct