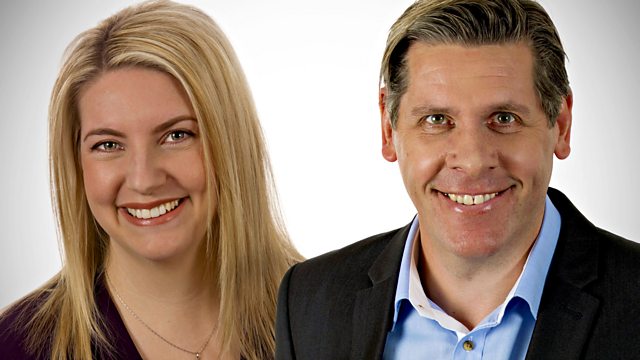 22/10/2009
Anita Anand presents live from Hull as part of 5 live's Octoberfest.
Colin Paterson is in London with the rest of the news. Demonstrators protesting against the BNP leader Nick Griffin's appearance on Question Time have forced their way into the BBC. Thousands of postal workers are taking strike action and the number of people known to have swine flu in Britain is increasing.
In sport, Chelsea appeal to FIFA to suspend their transfer ban.
Last on