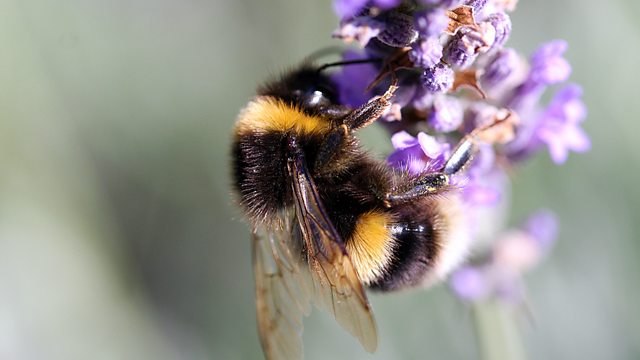 The Plight of the Bumblebee
It is commonly known that honeybees have been dying in large numbers, but much less well known that bumblebees are just as important when it comes to pollinating crops and flowers, and that they too are in serious decline.
Louise Batchelor investigates the reasons for their plight and looks at efforts to conserve the most threatened species - and even reverse the last extinction. The programme also features the world's first working bumblebee sniffer dog, trained to find their elusive nests, which is a vital part of the research.
A Square Dog Radio production for BBC Radio 4.