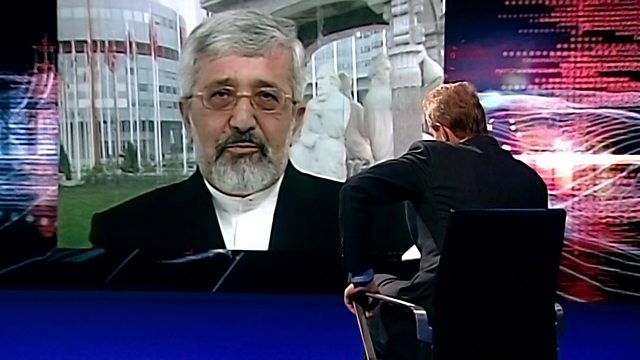 Ali Asghar Soltanieh, Iran's Envoy to the International Atomic Agency
Is Iran ready to bow to the will of the international community and rein in its nuclear ambitions? Optimists point to Iran's commitment to open up a newly-revealed nuclear site for inspection. Pessimists say Tehran has perfected the arts of delay and prevarication.
Stephen Sackur talks to Ali Asghar Soltanieh, Iran's ambassador to the International Atomic Energy Agency. Will his government give its full co-operation or invite deeper international isolation?
Last on