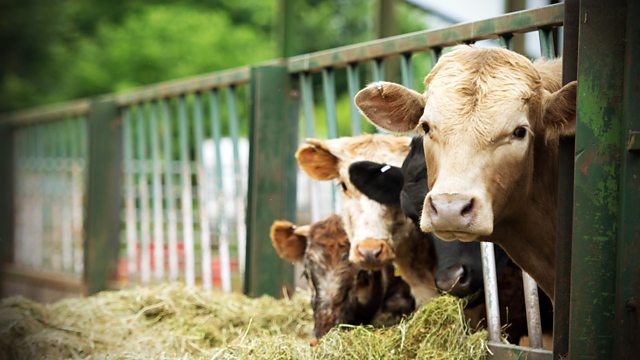 19/10/2009
Ruth is getting ready for the family's week in Egypt, surrounded by packing and lists of things for the Grundys to remember. She's been to Wolverhampton with Usha for the family Diwali celebrations, and really enjoyed herself. Usha drags her down to the pub for an hour off from the packing.
Ed and Mike are pleased with the Guernsey cows they've seen so far, but Ed is crossing his fingers that Vicky won't be coming with them on their next trip to a farm.
Down at the pub, Jazzer is a bit twitchy about Fallon's obvious delight in the talented Rollo. He thinks it'll be bad for the band if she fancies him. Fallon assures him she really doesn't fancy Rollo. The band is her main concern and he could be really good news.
Vicky gets everyone organised into a team of girls and a team of boys for the pub quiz. Jazzer is on a team with Ed and Mike, but he can't concentrate on the questions. He just keeps looking at Fallon.
Episode written by Tim Stimpson.
Last on