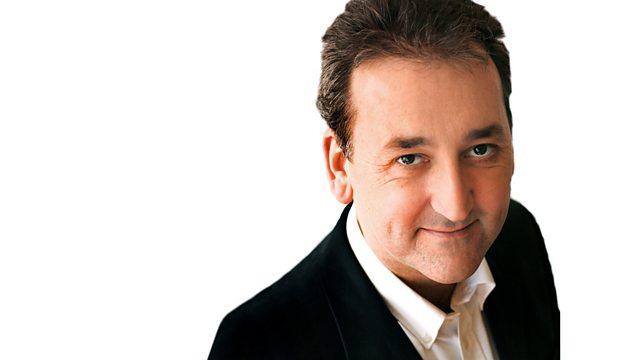 23/10/2009
Presented by Ian Skelly.
Including a chance to hear the inaugural recording by the BBC Philharmonic of Elgar's The Crown of India - an elaborate masque written in 1912 to celebrate the coronation of King George V and Queen Mary as Emperor and Empress of India the previous year. The original orchestration has been lost, so composer and Elgar expert Anthony Payne has reconstructed the music for this recording of a little-known period piece.
Janacek: Concertino for piano and six instruments
BBC Scottish Symphony Orchestra
Shai Wosner (piano/director)
Schumann: Concerto in A minor for cello and orchestra, Op 129
Emmanuelle Bertrand (cello)
BBC National Orchestra of Wales
Grant Llewellyn (conductor)
Elgar: The Crown of India - imperial masque in two tableaux reconstructed and orchestrated by Anthony Payne
India ...... Joanne Mitchell
Calcutta ...... Deborah McAndrew
Delhi ...... Barbara Marten
Agra ...... Claire Shearer (soprano)
St George ...... Gerald Finlay (tenor)
Sheffield Philharmonic Chorus
BBC Philharmonic
Andrew Davis (conductor)
Stravinsky: The Firebird - ballet
BBC National Orchestra of Wales
Thierry Fischer (conductor).
Last on