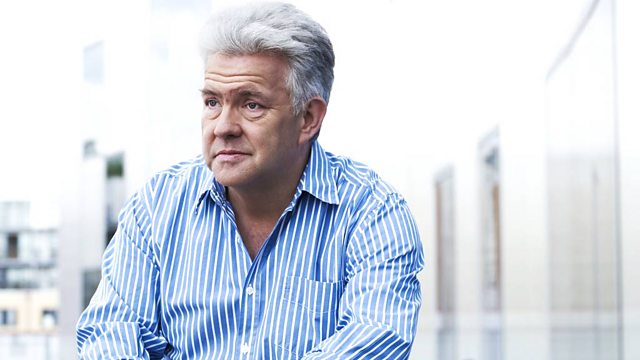 John Irving/Frank Cottrell Boyce/Free Thinking 2009/OED Historical Thesaurus
John Irving on Writerly Obsession
One of America's most celebrated novelists, the author of The World According to Garp, A Prayer for Owen Meany and Hotel New Hampshire tells Ian McMillan why a writer doesn't always get to choose his subject.
Last Night in Twisted River, John Irving's latest novel, is out now from Bloomsbury.
Frank Cottrell Boyce
The award-winning author and screenwriter, who won the Carnegie Medal for his book Millions, and wrote the scripts for 24 Hour Party People, Hilary and Jackie and Welcome to Sarajevo, presents a brand new ghost story, Some Things You Never Get Used To, written specially for the programme.
Beware the Kids
Free Thinking 2009 writers-in-residence Karen Laws and Fiona Evans discuss the drama they've written for Radio 3's festival of ideas in Gateshead.
Beware the Kids is performed at the Baltic Centre, Gateshead, on 24th October and is broadcast on Radio 3 on 25th October.
Free Thought
As the Oxford English Dictionary prepares to launch its first-ever historical thesaurus, which groups words according to their meanings, one of its editors, Christian Kay, reflects on the basic human urge to organise and categorise.
Last on