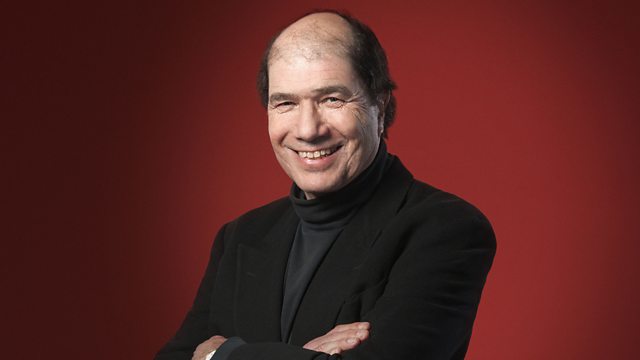 Paul McKenna
Michael Berkeley talks to hypnotist and television personality Paul McKenna, who began his career as a radio DJ before becoming fascinated by hypnosis. Originally an entertainer, his activities now include self-improvement TV shows, seminars, producing books and other multi-media products, and helping people to change their habits and lifestyles through hypnosis, neuro-linguistic programming and other personal development techniques.
McKenna was introduced to classical music by his friend Kenny Everett, and his choices begin with the sparkling finale of Bizet's Symphony in C, and end with the final part of Rossini's William Tell Overture, both of which Paul McKenna loves for their upbeat quality. In between, there is Mozart's overture to The Marriage of Figaro. He also talks about a controversial book which claims that water crystals can be influenced by different types of music into forming certain types of shapes and patterns.
There is also the Prelude to Wagner's Die Meistersinger von Nurnberg, which he loves for its grandeur and power; Pat Metheny's To the End of the World, A Song for You sung by the late Donny Hathaway, a singer whom Paul McKenna considers very underrated; and a piece that reminds him of his childhood, Max Steiner's Summer Place, which now often accompanies his barbecues at his Los Angeles home.
Last on
Archive Unlocked: Two Decades of Private Passions